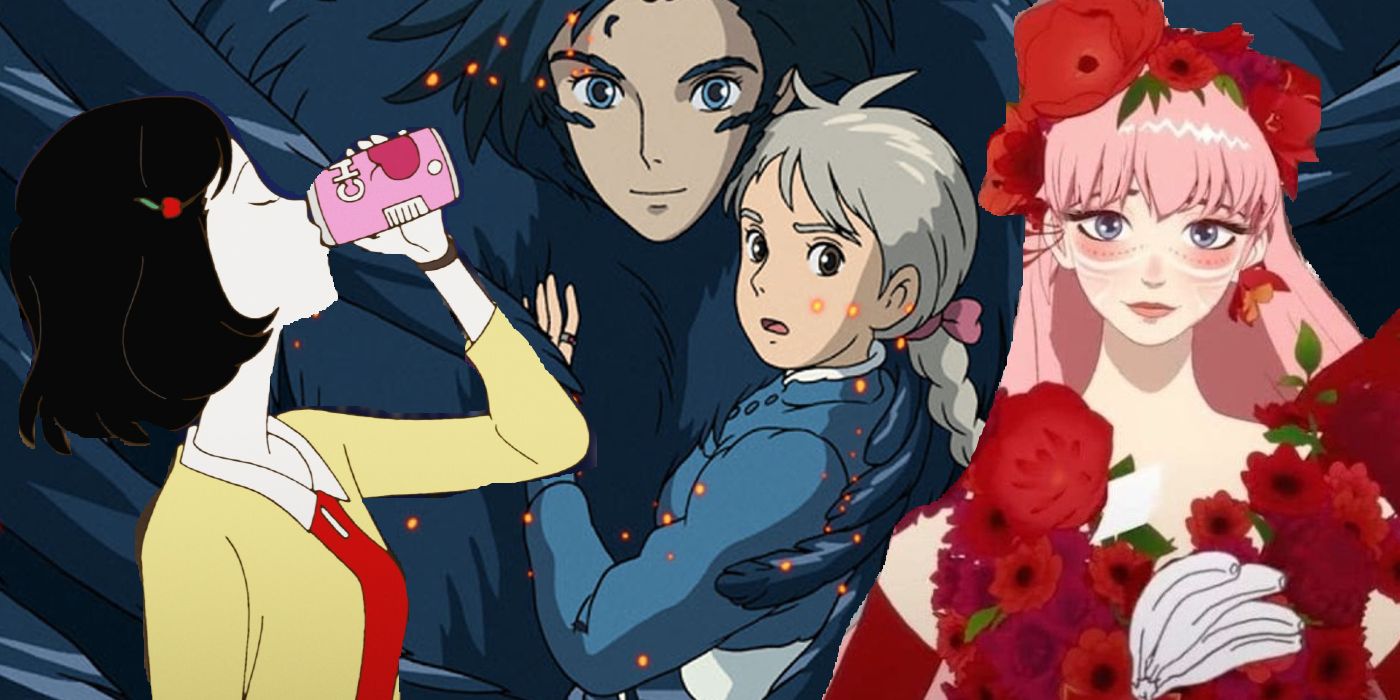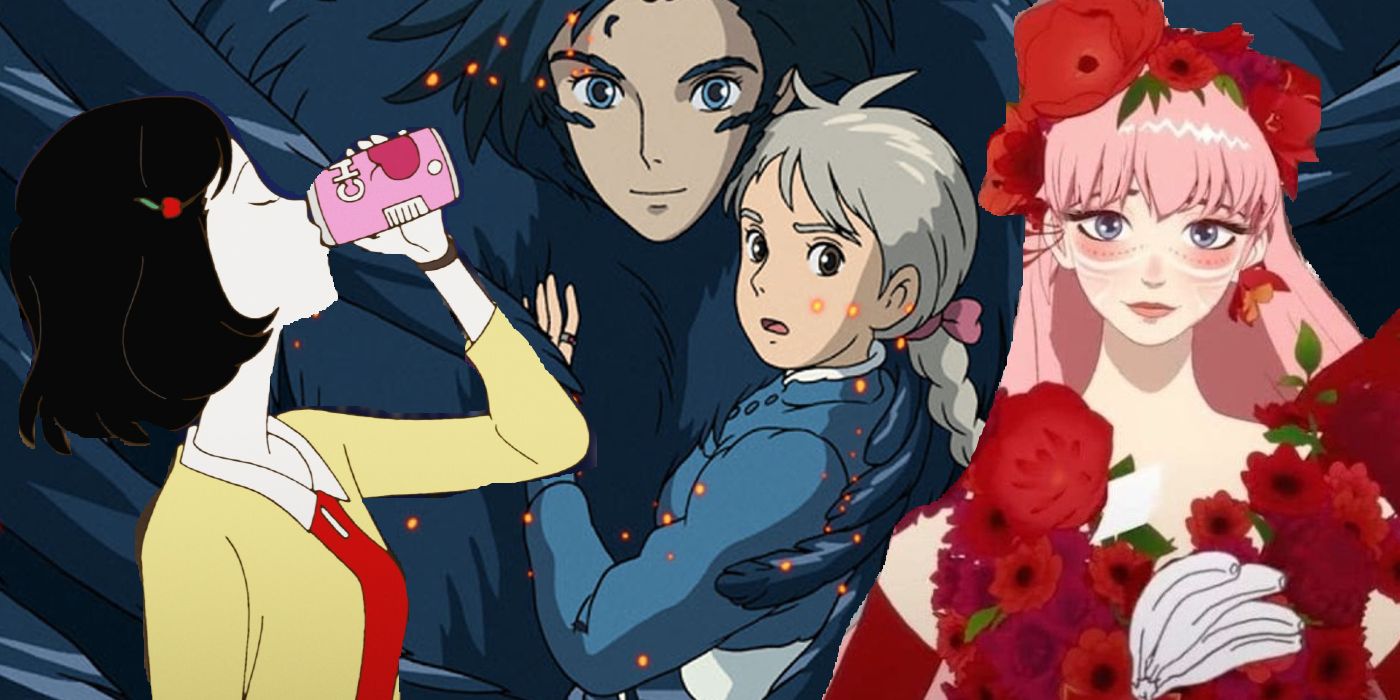 Max, formerly known as HBO Max, is gaining recognition for offering one of the largest streaming libraries on the web, and their anime selection is no exception. While other platforms like Crunchyroll and HiDive still have a higher quantity of anime titles, Max stands out with its high-quality collection. What sets Max ahead of its competitors is the number of recognizable titles it offers, including Studio Ghibli films for US viewers and some of the biggest films from Japan. Here are ten of the best anime available on Max as of August 2023.
Starting off the list at number ten is "Housing Complex C," a spooky series that was Adult Swim's Halloween release in 2022. With each new episode added to the service the day after it aired, this four-episode series is perfect for horror fans. It follows the mystery of an isolated housing complex in the rural countryside, where people start to disappear when a new family and group of migrant workers move in.
Number nine is "The Night is Short, Walk On Girl," a charming romantic comedy directed by Masaaki Yuasa. This surreal glimpse into the nightlife of Japan follows a young girl who drinks her way through the streets, accompanied by a potential suitor hoping to confess his feelings before the night ends. The abstract events and lack of a simple narrative make it a unique and must-watch experience.
Coming in at number eight is "Castle in the Sky," an underrated gem by Hayao Miyazaki. This Studio Ghibli film follows a young boy who discovers a girl floating down from the sky and embarks on an adventure to reach the legendary castle in the sky. With non-stop fun and a sense of adventure rivaling Indiana Jones, it's one of Miyazaki's best films that deserves more credit.
Number seven is "Howl's Moving Castle," another Hayao Miyazaki masterpiece. This film follows a cursed woman named Sophie, who finds herself stuck in the body of an elderly woman. When she meets a wizard named Howl and takes a job in his eccentric castle, she becomes involved in a grander resistance plot. With a mix of traditional and modern fantasy elements and powerful themes surrounding war, it's considered one of Miyazaki's best and is necessary viewing for anime fans.
Next is "Weathering With You" at number six, directed by Makoto Shinkai as a follow-up to the acclaimed "Your Name." This powerful romance film follows a girl named Hina who has the ability to control the weather. As she receives more requests to change the weather for social gatherings, a captivating story unfolds with twists that are best experienced without spoilers. This film is a must-see for anime fans.
Number five is "Belle," a gorgeous retelling of "Beauty and the Beast" directed by Mamoru Hosoda. Set in a modern world where virtual reality replaces traditional social media, it follows a shy protagonist leading a double life as a popular virtual idol. When she discovers a "Beast" terrorizing the virtual world, she embarks on a journey to uncover his true identity. This visually stunning film with surprising twists is not to be missed.
At number four is "When Marnie Was There," a clever take on a ghost story that offers an engaging drama. When Anna moves to the countryside for the summer, she discovers a mysterious island across the lake and befriends a girl named Marnie. As she investigates Marnie's identity and the secrets of the house across the lake, the film explores themes of loneliness and delivers a satisfying ending.
Number three is "Princess Mononoke," a mature story by Hayao Miyazaki. This environmental tale follows a young man who encounters a mysterious woman fighting to protect the woods from destruction caused by iron mines. With powerful imagery and a fantasy world that comes to life, Miyazaki highlights the importance of nature and the consequences of human actions.
"Spirited Away" takes the second spot on the list. This acclaimed film put Miyazaki on the map worldwide, winning Best Animated Feature at the Academy Awards and becoming the highest-grossing anime film at the time. The story follows a young girl named Chihiro as she tries to save her parents from a witch, showcasing a captivating fantasy world filled with unique characters. It's an immersive cinematic experience that everyone should watch.
Finally, the top spot goes to Miyazaki's 1989 classic, "Kiki's Delivery Service." This film follows a young witch named Kiki and her talking cat Jiji as they navigate life in a small town. Kiki starts a delivery service to prove her worth, but as the stress builds, she learns that magic can't solve everything. With its charming story and timeless themes, "Kiki's Delivery Service" remains a beloved anime film.
Max's anime selection may not be the largest, but the quality and recognition of the titles available make it a platform worth considering for anime fans. From horror and romance to adventure and environmental themes, Max offers a diverse range of anime for viewers to enjoy. So, if you're looking for top-tier anime, Max is a streaming service that shouldn't be overlooked.